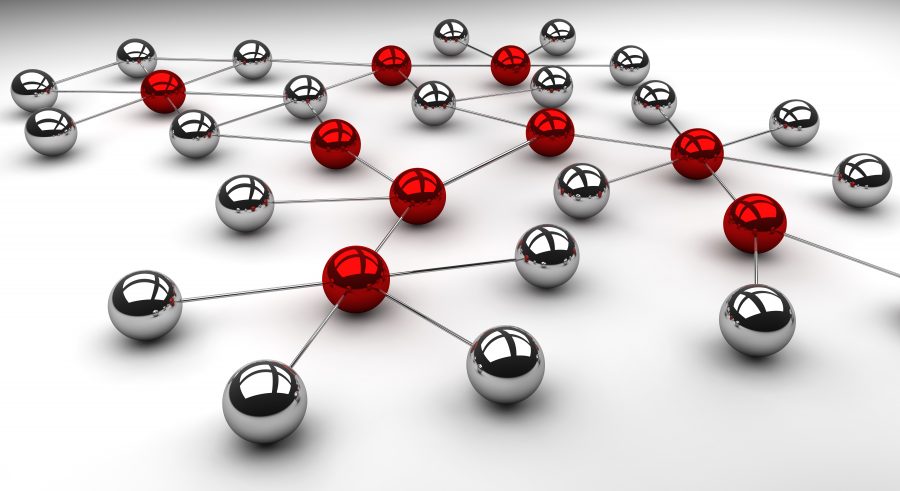 What is Revive Ad Server?
Revive Ad Server is an open-source ad server. The system can be used to manage advertising space on one or more websites. In addition, Revive is a helpful tool for publishers (website owners) in the online advertising industry.
Furthermore, Revive Ad Server assists in managing and optimizing ads within the marketing realm.
Revive Ad Server is the most popular, free, open-source ad serving system.
Want to know more about how to optimize your business opportunities with an Ad Server?
Ad servers were designed to make it easy for websites to sell ads. In addition, ad servers provide the opportunity for your advertisers to view impressions, clicks, CTRs, and which visitors are viewing their ads. You and your advertisers can take that information, and use it to target specific audiences via city, region, time zone, or interest.
In this guide, you will learn everything you need to know about ad servers and how to use them.
What is an Ad Server used for?
If you manage a website, multiple websites, or perhaps own a business with a web page, you know just how much work is involved when it comes to putting advertisements on the site.
The process consists of publishing ads, as well as removing ads, managing the stats, tracking demographics, and more! This process is especially daunting when it's done by entering the ads directly into the website's coding. It's not only a huge time sucker, but this method also decreases flexibility.
An advertising server (ad server, for short), provides a real, legitimate solution to this problem.
10 Ways an Ad Server can Benefit Your Business:
Reach your Target Audience or Demographic

– Ad Servers provide the ability for you and your advertisers to target a very specific group of visitors. Pinpoint exact regions, cities, time zones, or interests.

Easy and Efficient to use

– Whether you're adding a new ad, removing old ads, or editing a live ad, you can rest easy knowing it's as simple as a few clicks.

Keeping ads Unique & Attractive

– You can display more than one ad together within one "zone", or placement. This includes ads from ad networks, affiliate programs, or from your own advertisers.

Advertiser Friendly

– As previously mentioned, with an ad server, your advertisers will have their own accounts, with the ability to view impressions, clicks, CTRs, and visitors viewing their ads. You'll attract more advertisers, due to the fact that you'd be giving them more control over their ads. To make it even easier, you can schedule an automatic email report with updated stats to their inbox weekly, so they don't even have to lift a finger.

Fully Operational so You can Stay in Control

– You will know exactly where each ad is displayed on your website, and how frequently any given ad takes from your available impression inventory.

As if that wasn't enough

, the ad server will optimize your ads, by allowing you to choose specific criteria so you are always displaying the best advertisements.

Display Affiliate or In-House Ads

– Both cross-sell and up-sell other related products on your website, or promote your own advertising avenues, all in one spot. Ad Servers are incredibly flexible tools for managing and displaying ads, so keep all your ideas alive!

Stay on Top of ALL Your Stats (Report all Numbers)

– Ad servers gather information regarding all published ads, with various types of reports and statistics regarding both your ads, and your visitors. View clicks, views by the hour, and breakdown reports for each of your ad placements.

Maximum Savings

– You'll be able to focus more on selling ads, delivering better value for your advertisers,

and

cut costs significantly by outsourcing technical operations to a reliable team of experts.

Test Drive

– Ad servers allow you to test multiple ad versions (such as colors, fonts, etc.), or try various "zones" (ad locations) in order to see which is better for your advertisers and for your revenue.

Increase Selling Opportunities

– Amplify your income and sales numbers by experimenting with different pricing models. Different ad formats often charge different rates. For example, you can try charging more for an expandable Flash ad, and less for a basic text link ad.
How does Revive Ad Server work exactly?
Websites & Zones
Within the Revive Ad Server, you can define websites, as well as one or more zones per each website. A "zone" is another word for an ad placement spot. To put it simply, the space on the webpage where ads are allowed to be displayed. Each individual zone includes its own little snippet of HTML code, which must be placed in the exact spot where that specific zone should appear. This is where integration between the website, and Revive Ad Server, is formed.
Other words for the term "zone" include location, spot, position, or ad placement.
Ads, Advertisers, & Campaigns
You can create advertisers, campaigns, and ads within Revive Ad Server. Those may be internal campaigns or campaigns from direct advertisers. In addition, ads from external networks like Google AdSense, affiliate networks, or from advertisers and/or agencies that use systems such as DoubleClick.
Advanced Targeting: Proper Ad Placement for Optimization
Lastly, you need to link the right campaigns to the right zones to effectively determine which ads will appear, and where they will appear. That, combined with various forms of targeting and matching the display of ads to their specific, target audience.
Revive Ad Server can handle targeting based on the following criteria:
Exact Date

Day and Time

Geographic Location (City, Country, etc.)

Specific Web Browser Used by the Visitor

Language Set by the Visitor

Using Known Information About Members or Customers (their Gender, Education, or Age Range)

Using Known Details About the Site's Content and Structure (for example: Display the ad only in the 'News" section, or, Display the ad anywhere except the 'Sports' section)
Manage, Measure, and Optimize Statistics
Measuring stats like how often ads are displayed, the number of clicks per ad, and more, Revive Ad Server also compiles these stats into several easy-to-use reports. It also has the ability to measure conversions, leads, or transactions from the advertiser's website that occur as a result of a banner click that was displayed on the publisher's site. Additionally, ad revenue for the publisher, webmaster, and advertiser are also measured into reports. Start Using Revive Ad Server: Hosting & Scalability
As we went over before, Revive Ad Server is an open-source application that can be installed on a publisher's server. The software was developed in the PHP programming language, and stores collected data using the MySQL database (both of which are also open-source software).
Aside from time and purchasing hardware, there are no additional costs or license fees. If you lack the required training to set up and use Revive Ad Server, another option would be to hire a specialized hosting company to handle all the technical aspects.
Both small and large websites can utilize the features Revive Ad Server offers. Luckily, the system was specifically designed to enable installation on a cluster of web servers. Thus allowing it to grow alongside the growth of the websites. Revive Ad Server has companies displaying in excess of 1 billion ads per month using their software. Of course, that does involve quite a lot of hardware.
Believe it or not, the features mentioned above are in fact only the tip of the iceberg. Revive has many more advanced features to optimize, and various other use cases.
Revive Ad Server Plugins
Revive Ad Server recently introduced version 2.8 of the OpenX Source software (the predecessor of Revive Ad Server). With this release, an important feature was added for the first time: the Plug-In Architecture. Now, the software enables developers to extend the functionality of the core system without being forced to modify that same core system directly. In addition, developers can make changes a lot more easily.
After release, OpenX Source 2.8 has proven to be highly successful in other open source software, such as the blogging tool WordPress or web shop system Magento.
Common Questions About Revive Ad Server
How much does Revive Ad Server cost?
Revive Ad Server is free open-source software. It is free of charge to download and install it on your own server(s). With that in mind, it is important to realize there are other costs associated with using Revive Ad Server, such as having to pay for your own server(s) separately, having to do additional reconciliation work (which will accumulate as time goes on, which ends up being a huge task), and hiring a professional developer to install and navigate the software, otherwise it will be of no good use to you.
Where can I download Revive Ad Server?
If you want to download the Revive Ad Server, the latest version is available at any time from the website "Downloads" page.
What are the technical requirements to run Revive Ad Server?
Revive web application is written in the PHP programming language. It supports both the PostgreSQL and MySQL database systems.
Apache .htaccess files are used to deny access to configuration folders and the library by default. Should another web server be used, additional configuration may be necessary to secure an installation. Consult with your web developer or hosting company's support department.
Database server requirements:
PostgreSQL 8.1+ or,

MySQL 4.1+
Developer notes:
Revive Ad Server developers are running a continuous integration process, which involves on-commit and nightly builds with complete unit and integration testing.
Our continuous integration tool is running the integration / unit test suite of Revive Ad Server with any combination of PHP 5.6, 7.0, 7.1, 7.2 (master) + Postgres 9.5 or MySQL 5.5.
Does Revive Ad Server support asynchronous tags?
With the release of version 3.2 in April 2015, the Revive Ad Server supports asynchronous tags.
Asynchronous tags are also referred to as async tags, or lazy loading.
The greatest benefit of a website that contains these asynchronous tags will continue to work, even if/when the ad server is slow or not responding.
Does Revive Ad Server support rich media ads that are made using Flash?
Yes, Flash banners are supported when using the Revive Ad Server. However, the support for displaying Flash content has been removed from all modern browsers. If you are not able to get banners using Flash to display through Revive, the likely cause is that the browser being used no longer supports Flash. If you find yourself in this scenario, we recommend using HTML5 instead.
Does Revive Ad Server support Geotargeting?
In short, yes. The Revive software has a geotargeting feature that can be enabled with just 2 clicks.
Does Revive Ad Server support displaying Google AdSense tags?
Google AdSense ad tags can be displayed through Revive Ad Server.
Has Revive Ad Server been certified?
Due to the fact that Revive Ad Server can be downloaded and then hosted on anyone's personal server(s), certifying organisations (like IAB, or Google with the 3rd party ad server) are unable to certify the software itself.
Hosted Ad Servers
What is a Hosted Ad Server?
Ad servers are available in two forms: Hosted Ad Servers or as Self-Hosted Ad Servers.
Revive Ad Server falls under the self-hosted ad service category. So, what is a hosted ad server, then? Are hosted servers better than self-hosted ones?
Let's talk Ad Servers!
Hosted Ad Server vs. Self-Hosted Ad Server
The market is shifting towards programmatic and real-time bidding (RTB), causing a need to serve dynamic ads across multiple screens. As the demand grows, a great deal of technology options are now available to advertisers and digital publishers.
Ad-tech companies who are on the buy and sell side, seek to broaden their ad serving capabilities in order to encompass both sides of the digital media market. This new development has prompted both supply-side platforms (SSPs) and demand-side platforms (DSPs) to continue expanding in their delivery of real-time biddable ad impressions.
These changes in the industry lead us to the following question: Do advertisers and publishers still benefit from using separate servers? Let's discuss the pros and cons.
Definition for Hosted Ad Server
An ad server which is maintained and ran by an ad server company.
Definition for Self-Hosted Ad Server
An ad server platform that is installed and maintained by the user.
Pros & Cons of Hosted Ad Servers vs Self-Hosted Ad Servers
HOSTED AD SERVER PROS:
Requires zero installation.

Simply layouts and easy to use – without an advanced technical background.

Offers an extensive, high level of user support.

Guaranteed speed and reliability due to the fact that it's closely monitored by the provider.

Updated automatically – less worry.
HOSTED AD SERVER CONS:
Data is stored by a third party company.
SELF-HOSTED SERVER PROS:
According to your technical background and abilities, self-hosted script can be fully customized.

The script itself is offered at a low, one-time fee or in some cases, no cost at all.
SELF-HOSTED SERVER CONS:
Requires an extensive technical background, experience, and knowledge to install and update.

You are required to handle all your own server maintenance.

Updates are never automatic. You must seek out and apply all updates as they come.
Revive Ad Server Review
Overall, Revive Ad Server has great reviews. One reviewer who has used the software for around five years said the software has a "very low entry threshold, so it can be used by businesses of any size and even individuals with very low maintenance costs. Meets most requirements for small/med-size business, serves common ad formats, has pretty flexible ad targeting, extensible with 3rd party plugins. Moreover open-source and written in PHP so can be customized pretty easily and in budget."
How Does a 3rd Party Ad Service Work?
It's pretty clear why many advertisers are going through a 3rd party ad server to run and manage their ad campaigns.
In short, an ad server is where advertisers upload and track their ads as they go live. These services come with a small price tag for use, however, the benefits they provide far outweigh the cost.
The only way to understand their value is to better understand how they work and what they can offer you.
What are the Advantages of Using a 3rd Party Ad Server? (Breakdown)
Ad Viewability Audit & Transparency
One of the most important factors to achieve successful ad campaigns is to track them. This step could very well determine whether your ads flourish, or fail. In order to fully optimize your ads, you must first be able to track the quality of the ad inventories.
There is absolutely no way for you to be able to audit the inventory supplied by the traffic sources unless you use a 3rd party ad server. 3rd party ad servers transparently report the metrics of all your ads, anything from full breakdowns of inventory to ad viewability reports. From here, you can analyze these reports, then make necessary improvements and adjustments as needed. For example, you can blacklist non-viewable inventories, and whitelist performing inventories.
But wait, there's more…
Using the reports provided from the 3rd party ad server, you can confirm that all the publishers or traffic sources you work with are credible and accountable.
A/B Testing & Multivariate Testing
3rd party ad servers give you full control over your ad creatives, far beyond simply choosing the types of ad formats you want to run.
The majority of publishers say they do not have the technological background or expertise to do creative A/B testing. However, there is now a solution to that problem! A 3rd party ad server would be able to do effective A/B testing for you.
Additionally, 3rd party ad servers are also typically involved with dynamic creative optimization technologies, where you are able to create dynamic ads which content changes according to the updated data fed to it. For example, you can create dynamic ads that change according to the current weather.
Single Dashboard for Management
In a typical media buy campaign, you would have direct buys into several publishers. From there, you would be depending on those publisher's ad operation team to manage your campaign. The big problem in working with this practice is that ad operations will become extremely messy as you work with more and more publishers.
With the use of a 3rd party ad server, you can easily track ad performance from each publisher, all under a single dashboard. This makes it easy to compare the results from different traffic sources, then adjusting the necessary pieces to fully optimize your ads.
3rd party ad servers also serve as a simple check & balance tool, to ensure your traffic sources or partnering publishers are reporting the correct number of impressions and clicks.
Quick Reporting for Optimization
Different publishers provide different reporting practices, with several of them providing you with reports as delayed as a week or even a month behind.
These common reporting practices make it impossible for you to make any campaign optimizations in order to hit your KPIs, eventually resulting in lost ad budgets.
When you use a 3rd party ad server, they track ad performance on the ad tag itself. That way, you will be able to track ad performance in near real-time. Due to this feature, you'll be able to make any necessary creative or traffic optimization changes, early on in the campaign.
Should I Site-Serve or use a Centralized Ad Management Platform?
As the marketing world evolves, there are more advertising options than ever before. Yet, you still want what you've always wanted: To easily connect with your customers, in a cost-effective way, and as often as possible.
With that in mind, here are the factors you need to consider when deciding between site-serving or going with a centralized ad management platform (3rd party ad server).
Strategy
Let's be honest here.
Site-serving limits your strategy options significantly. Due to the fact that most publishers are unable to correctly execute retargeting campaigns, retargeting via site-serving will require you to implement multiple sets of retargeting and conversion tags, for each publisher, in order to properly measure your results. In other words, you'll have to update dozens of website tags – not a practical or viable option for most marketers.
On the other hand, you could easily find a user with sequential creative messaging or retargeting across the web by using a central ad management platform (3rd party ad server).
Efficiency
There are only so many hours in the day.
That phrase is especially true when it comes to optimizing ads. Everything from creating, analyzing traffic, adding tags, testing campaigns, and more.
When you site-serve, you can expect to be spending hours chasing after various reports from each individual publisher you use. In addition, every publisher has its own counting methodologies, set of metrics, and document formats.
Are you ready to take on a second full-time job?
Site-serving creates a whole new set of challenges, including a substantial amount of extra (and very tedious) work for you and your team. Plan on merging all reports, re-organizing repetitive data entry, unnecessary tracking coding, data discrepancy reconciliation, and more. If that wasn't enough, keep in mind – none of these efforts are scalable across multiple channels, such as video, mobile, rich media, set-top box, etc.
Control
As you know, your company's data is hands down one of your most valuable assets. As such, you want to be able to access and keep full rights to it.
Site-serving raises some concerns here, which include:
Optimization

– When you're site-serving, all of your data is incongruent. As a result, you cannot get a holistic view of how your campaign is performing, or what you need to do in order to improve it. Additionally, with site-serving, you can't optimize campaigns mid-campaign, nor is automatic-optimization an option.

Incongruence

– As previously stated, publishers all use different measuring metrics and methods, which result in incongruent data. Therefore, you won't be able to activate your data in a strategic and cohesive manner for future (or current) ad campaigns.

Access – Since each publisher will provide a different service-level agreement with advertisers, they may take away the ownership of your data. In other words, you may or may not own your data anymore, or be able to access information about your campaigns performance.
Accuracy
A small number of ad-serving platforms have been validated by Media Trust (a digital risk management solution) and IBA (International Bartenders Association). You can rest assured knowing these platforms are transparent and provide another level of security and accuracy for your ads and information.
Another accuracy factor to take into account is human error. The more people "touch" your campaign (as is required for site-serving), the opportunities for error increase. Since it would be the individual publisher adding tracking tags to your ads, it is much easier to make mistakes – such as using click tags for impressions, or vice versa.
Fraud
What you don't know won't hurt you, right?
Wrong. Site-serving hides all media waste, which is a very expensive problem. By tracking site-served ads using a pixel, prevents advertisers from being able to identify media wastage – you can't fix what you can't see.
Sure, you could ask your publisher to site serve and send reports, but this provides very minimal amounts of data captured because only a few basic metrics are tracked by publishers. In addition, this method is outdated and gives your publisher complete control over where they choose to place the pixel. You will lose control over where and when the pixel will be inserted.
In better news, a 3rd party ad server provides you with one trusted system of recorded metrics. This will aid in safeguarding ad serving and data verification across direct-to-publisher and programmatic inventory. Working with a 3rd party ad server will increase efficient media buying, by identifying fraudulent media impressions or wasted media, and working directly with publishers to help maximize targeted impressions.
Highly Recommended 3rd Party Ad Server
Uprival Ad Server
Features:
Uprival is a performance focused ad server, built specifically for Media Buyers and Ad Networks. Uprival offers many key features, including (but not limited to):
Different ads for different needs. No matter what you sell or service, they have templates designed to give users the best experience, developers an easy life, and you – a warm sense of satisfaction. "They just work. All the time.". Additionally, Uprival's ad templates help your branding, performance, and specific style.

Display

: Faster brand building, effective targeting, and real-time conversion measuring.

Native

: Ads capture more attention, are proven to have higher engagements, and help you build up relevance.

Video

: Video ads help build trust, boost conversions and sales rates, and reach more people – resulting in more engagements.

Performance focused user interface. Scalable ad serving for up to 10B monthly ad requests. Uprival's user interface features a sleek and easy to use design and is incredibly user friendly. You are able to set up an entire campaign in under 2 minutes.

Tools you need for full control, such as: Advanced targeting, real-time reporting, infinite scaling, an all-in-one platform, and 99.9% Uptime.

The power to optimize ad campaigns with ease.
Revive Ad Server Tutorial
There are some great tutorials already out there, like this one:
Here are some other video tutorials we'd recommed:
Request a Revive Ad Server Demo
As you are making the decision to site-serve or use a central platform for your campaigns, start by understanding the needs of your business. Furthermore, where your business sits in the market, and how an ad server can ultimately serve you (pun intended).
Be sure to also consider your team members, and how their perspective and tech skills will be affected by the use of an ad server. You may not be equipped to function properly with only a site-serve as a server.
On one hand, site-serving may eliminate some of the costs upfront, the additional reconciliation work (which will pile up as time passes), will end up being a huge task, which will greatly outweigh the initial savings.
You can also get a little one-on-one advice and see how Revive Ad Server could work with your business by requesting a demo today.